The internet rumour mill has said that the "word on the street" is that there is a Panasonic "full frame" camera coming to complete with the Nikons, Sonys and Canons. I believe this was first published in an article 43Rumors. Assuming here they mean a 36 x 24mm sensor when they say full frame. What validity does this rumour have? I put this in the "no" category. Maybe "No" is too definitive, so let's say extremely low chance of this happening.
For starters, there is no "word on the street", unless you consider someone who read it from a rumour site and then repeating said rumour… which would be a rather circular argument.
There are apparently no specifications available either, except to say that some concept camera may appear in late September at the Photokina 2018 trade show. Given how much Panasonic has invested in their excellent video cameras and G9, GH5/GH5S especially, you would have to ask yourself , why go the full frame route now.
In side by  side tests that we've performed and all other tests you can find on the net, the GH5S performs as good as some full frame cameras right up to ISO 6400 and only  pixel peeping differences at ISO 12,800.
More likely, and something I'd be excited to see, is the Super35mm format in the camera body. A mini-EVA1 (so to speak) would send place into hysterics. But that's wishful and not based on any word-on-the-street. As does this supposed full-frame Panasonic camera and sounds more like a typical click-bait article, to be honest. People get sucked into them, jump on the bandwagon, then it becomes fact … until of course, it isn't.
The sleeper competition will possibly come from the Nikon Z6. In more wishful mode, if Nikon can get new firmware, in the near future, to record 4:2:2 10 bit to the internal memory card, this will really be interesting for the industry. I haven't put a deposit on one yet, but am getting extremely tempted and I'm sure I'm going to regret it if I don't soon.. The Nikon Z6, the adapter with the 35mm f1.8 and/or 24-70mm will be a highly desirable package and pre-orders are already skyrocketing.
And no, that is NOT a rumour.
Z6 FX-Format Mirrorless Camera Body with Mount Adapter FTZ$2146.95BUY NOW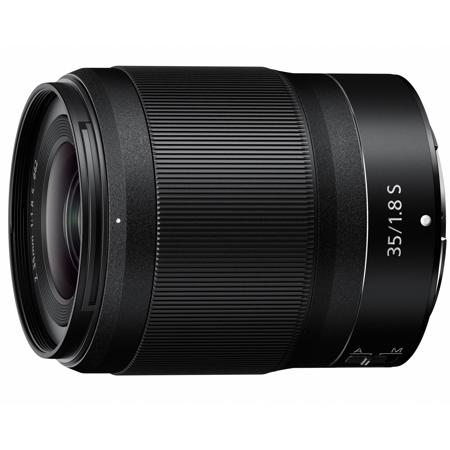 NIKKOR Z 35mm f/1.8 S Lens for Z Series Mirrorless Cameras$846.95BUY NOW